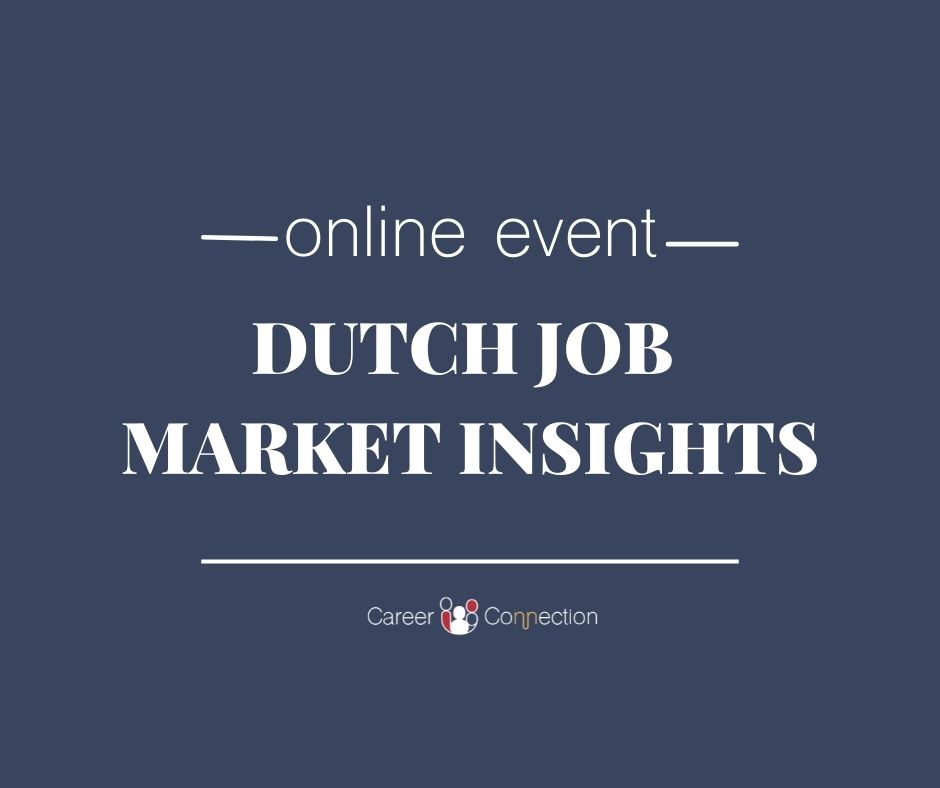 Date & Time
Thursday, November 17,


7:30 – 8:30 pm –

CEST 
Price
Free for Pro and Ultimate Members
97 euros for non-members
Do you wonder how the job market in the Netherlands is operating?
Want to be aware of the latest trends and statistics and how they influence your chances in the job market?
Perhaps you recognize this: 
You've heard the job market in The Netherlands is booming, it's on the news, friends and fellow Expats are talking about this, but you don't see this reflected in your job search
You want to know what actually going on and what this means to your Career Pivot or Job Search strategy
You just landed in the Netherlands or wish to relocate to the Netherlands and wish to know what the current situation in the job market is. You want to understand what is going on
You are actively applying and wonder how  the latest insights and trends affect your chances to land a job
You have the desire to pivot your career but wonder if this is the right time for it. You want to know more about the latest trends and insights to back up your decision.
What you really want is someone to help you shed some light on what is actually going on and how this affects your personal situation.
Is this you?
Then this event is especially for you.
I notice my clients read all kinds of stories about the Dutch job market but wonder how to put this in perspective and how to work with it. This is what drove me to launch this event and share the latest insights and trends with you to support your career pivot and job search success.
This session will help you to gain some more insights into the high demand industries, occupations and how this affects your situation.
This session helps to build confidence and reflect on the necessary steps to turn job search frustration into job search success.
Your speaker
Marielle Obels
Hi, I am Mariëlle Obels, Licensed Career Coach and experiential expert on every aspect of the job searching and hiring process, on both ends of the table.
Wouldn't it be amazing if a company approached you instead of vice versa? This is what personal branding can do for you.
I believe being on top of the mind of your new colleagues is important to create your job search success. I can help you to be just that: On top of mind.
WHAT YOU WILL GET:
This online event takes place on November 17 at 7:30 pm CEST via ZOOM:
An update on the most important Job Market Markers within the Dutch job market in Q2 and how this affects your situation
An outlook for the coming months
Information sharing on the latest trends in the Dutch Job Market:

What are industries and occupations in high demand and low demand?
What kind of recruitment strategies and tactics are Dutch Employers using?

Room to ask all your questions about the topics discussed and how this affects your personal situation
This session is available for free for Career Connection Academy Members. Sessions will be recorded and uploaded to the Academy within 2 days after the Masterclass took place.
Not a member yet?
You can also buy your ticket for 97 euros per person. Please send an email to marielle@marielleobels.com if you wish to join this event.
Grab all information about the membership programme and the Career Connection Academy over here.
Contact me
not sure if this is the right event or programme for you?
Want to know more about this training or me before your register: Please do schedule a call using the scheduler below. I look forward to meeting you.