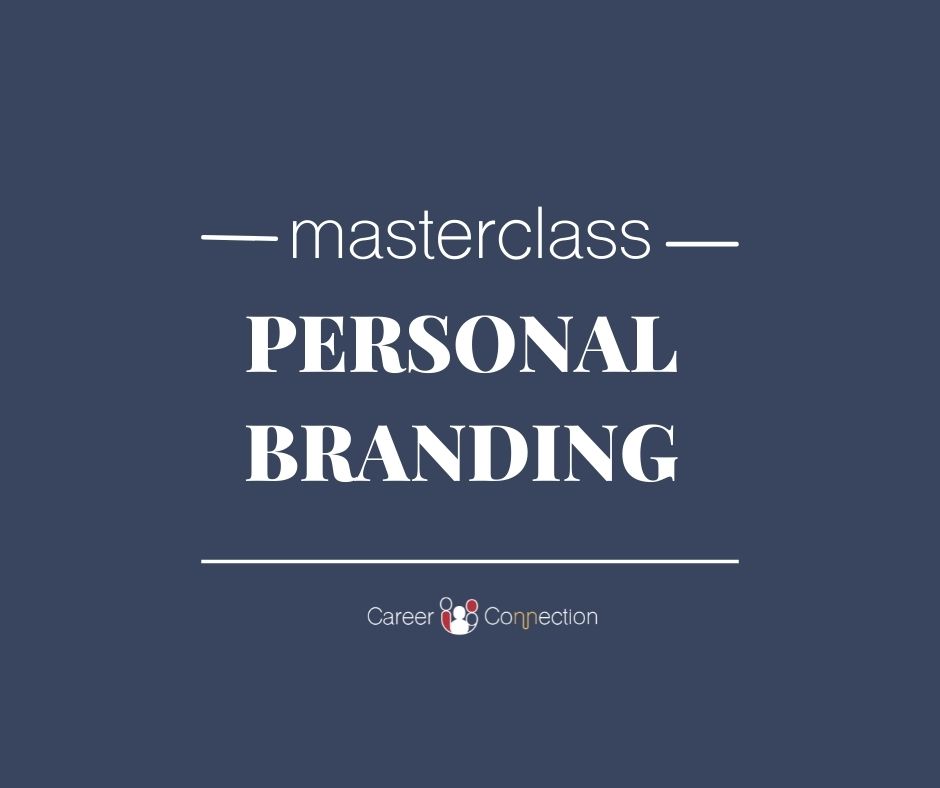 Date & Time
Thursday, August 18,


7:30 – 8:30 pm –

CEST 
Price
Free for all Academy Members
75 euros for non-members
Leverage Up Your Personal Branding and land the job you desire
A recruiter looks at your resume for about 6-8 seconds. This makes it important that you spark an immediate positive response when people see your resume. Now, let me just ask you a question: When you take a look at your resume, would you take immediate action and invite yourself for a job interview?
Do you see the profile of an expert in your area of expertise? Not yet? 
Then join this masterclass, because this is exactly what Personal Branding can do for you!
Perhaps you recognise this:
You want to keep all options open, this is why your resume, LinkedIn profile and cover letter show me everything you could do, but still, you are not receiving any job interview invites,
Personal Branding, isn't this something used by companies in their marketing strategy? Yes, it is and I am about to show you how this applies to job searching as well.
You feel hesitant, perhaps even shy, to shout out showing your capabilities, so the things you mention in your application kit stay on the surface and don't really highlight what you have to offer.
You wonder what Personal Branding can do for you to boost your job search success or how it can support you in pivoting your career.
You want to know what makes a good personal brand and what doesn't and want to know how to apply it within your next career step.
If you struggle with these questions, this Masterclass is especially for you. What you really want is to evoke an immediate response when someone reads your resume and sees Your LinkedIn Profile. You want to show people you are the expert to go to and that they should invite you for a job interview.  
Did you know know that loads of applicants will not put in the effort to set up a Personal Brand that attracts attention?
Just think about what a little more effort in building your personal brand can do for your next career step. It could actually help you to stand out from the crowd and get where you wish to be. 
Your speaker
Marielle Obels
Hi, I am Mariëlle Obels, Licensed Career Coach and experiential expert on every aspect of the job searching and hiring process, on both ends of the table.
I believe job searching is all about creating momentum. Crafting and building your personal brand can help you to do just that.
I believe being on top of the mind of your new colleagues is important to create your job search success. Personal Branding will help you to be just that: On top of mind.
Personal Branding can turn your job search frustration into success
Trust me, I've seen it happening: people getting frustrated because their job search journey wasn't taking off and they didn't know how to change this. Job searching or Pivoting Your Career is all about creating momentum. This doesn't happen overnight, but please do know: Just a few tweaks in the way you present yourself can make a whole world of difference.
My clients experience a boost in confidence when working on creating and establishing their personal brands. They experience how Personal Branding can work for them in creating job search success.
Personal Branding is the number one thing to start with when wanting to get hired for this amazing job or when pivoting your career. If this is what you want, this Masterclass is one you can't miss out on.
What is in the box?
In the Masterclass I will walk you through the following:
You will learn what Personal Branding is and it relates to successfully pivoting your career or your job search success
You will receive some essential tools to pinpoint what defines your personal brand and analyse how this reflects in your next career steps and application kit (resume, LinkedIn profile and cover letter and other communication)
We will look into what makes a personal brand succeed and build on a strategy to apply this within your job search or career pivot
You will learn why soft skills are such an important part of your personal brand and how to make this work for you instead of against you.
The Masterclass includes a cheat sheet and/or workbook to continue with afterwards.
The Masterclass takes place on August 18 at 7:30 pm CEST
The Masterclass will be recorded and uploaded to the Career Connection Academy after the event took place. Together with all the supporting materials, checklists, cheat sheets and whatever comes along with this Masterclass.
Pro and ultimate members don't have to register, just click on the ZOOM link within the Career Connection Academy.
Not a member yet?
Join the Career Connection Academy Membership today and don't miss out on any opportunities to build on the next step in your career journey. It will only cost you 25 euros.
Grab all information about the membership programme and the Career Connection Academy over here.
Contact me
not sure if this is the right event or programme for you?
Want to know more about this training or me before your register: Please do schedule a call using the scheduler below. I look forward to meeting you.