HI, I'M MARIELLE,
your career coach to help you to
get hired in the Netherlands 

make a sustainable career come back or career pivot
You want to take matters into your hands and feel in control when it comes to your career. 
This requires that you know yourself. It requires you to know how you use your strengths to achieve your full potential professionally. It's not easy to find out all that on your own, let alone, present yourself showing all your potential. Let me help you to learn what is right for you, whether the purpose is to find a job, make a career pivot.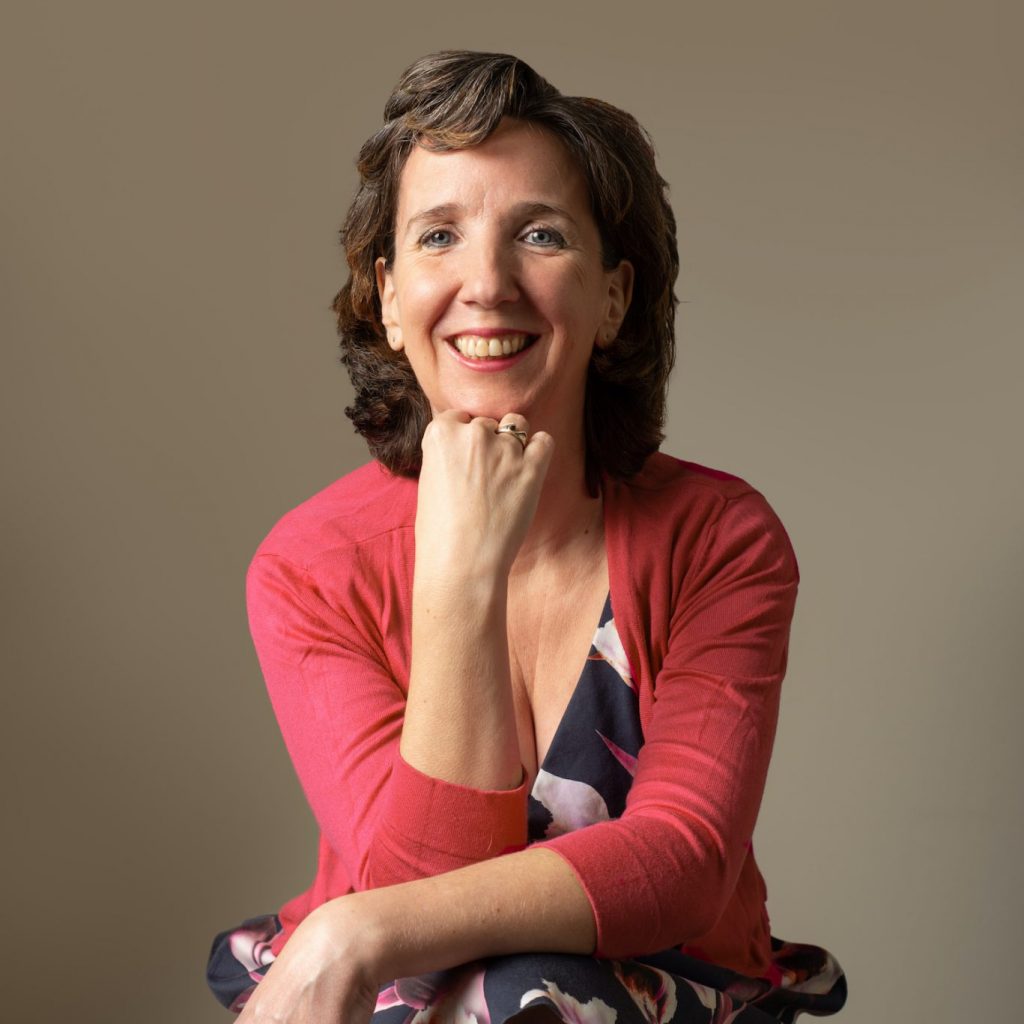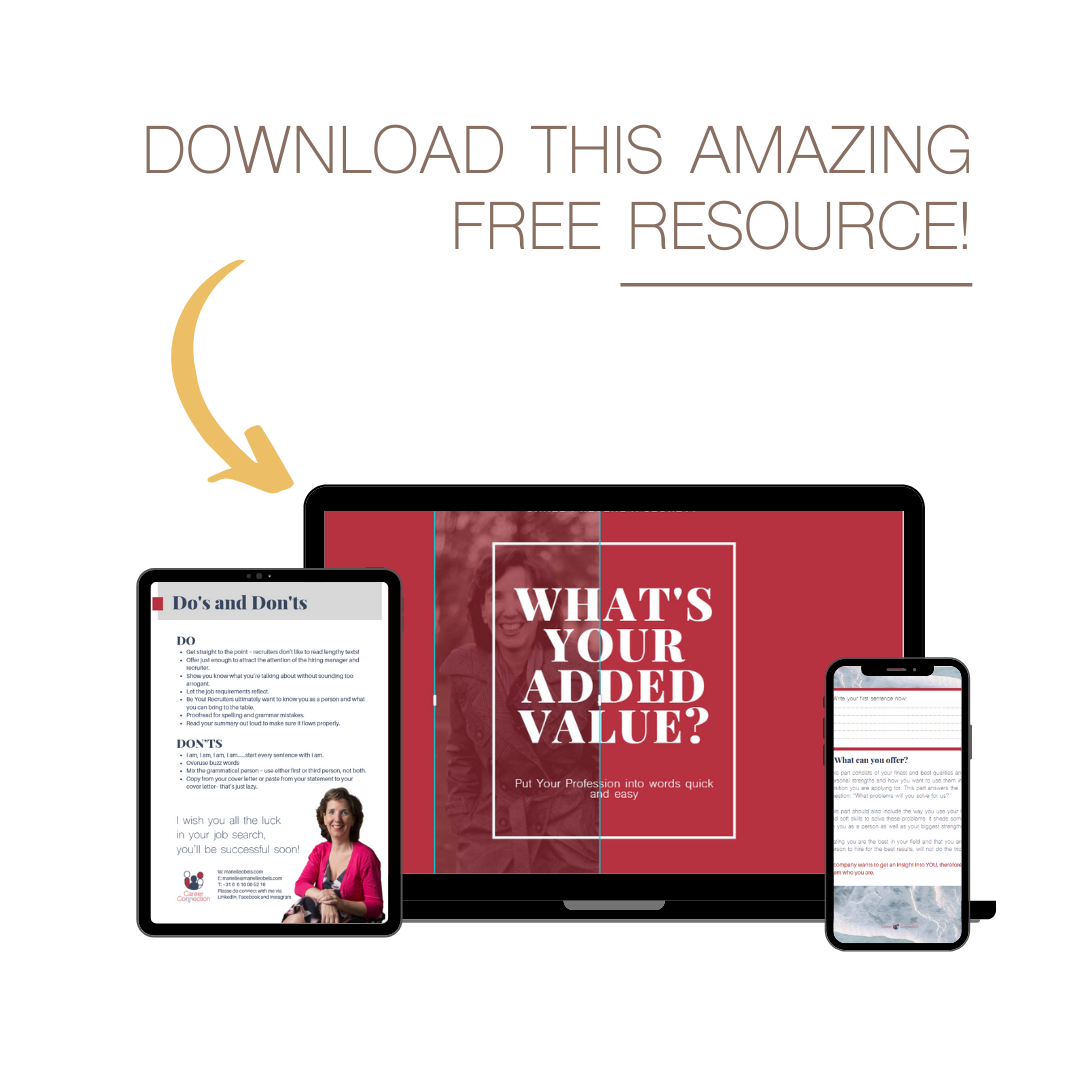 During my integration period in the Netherlands, I was lucky to meet Marielle. Her warm wisdom and profound experience helped me to find myself on the right career path. I thoroughly enjoyed our sessions which were the source of the most valuable and practical advice about the job searching process in the Netherlands. 
Marielle really cared and listened to me, bringing to the surface my talents and strengths of which I wasn't even aware of. Marielle is an expert of a highly professional level and she is exactly the career advisor you need!
Iryna (33), Job searching (and got hired).
Marielle's coaching is exactly what I needed. Someone very kind and approachable who listened to my story and struggles, but who also straight away gave me practical tools and confidence to take action in order to make a switch in my professional life. She is a caring listener, who often triggered me to think deeper about the path I would choose, as well as its different aspects. She boosted my confidence, and she showed me how to use my uniqueness as an advantage in the job market. Marielle was always available and present throughout my process, and I always got out of our meetings very motivated and full of practical ideas I could do to move forward. I'm very grateful for her coaching, her involvement, and the resulting new career in front of me. I'll be sure to seek her guidance again if I ever need help in my professional life!
Audrey (26), Career Changer
Marielle is not just a career coach, but one who looked further, and also "forced me" to look beyond the superficial. By using the "Business Model You"-method, she concentrated on my inner self. My motivations, my strengths, and weaknesses
Mirjam (35), Career Changer
"Before meeting Mariëlle, I didn't believe in the need for career coaching. But now, after our sessions, I can say that everyone should join her for a meeting and the sooner, the better!   Mariëlle was open to hearing my story and made me trust her from the first seconds. She is honest and supportive and asked the right questions which made me think deeper about what I want to achieve and where I see myself in the future (a previously scary thought). 
Mariëlle helped me build structure in my work and set realistic achievable goals. She gave me guidance on how to continue building my small business and expand my freelance career opportunities. I am grateful for her support and will be sure to reach out to her again!"
Nikol (26) - Project Coordinator