learn how to get hired in the Netherlands
Landing a job in the netherlands starts here
This is your programme if you wish to:
Conduct a successful job search with fewer hours behind the computer

Tune in to a local network 

Turn your job search frustration into success
You have just decided it is time to start job searching and don't know where or how to start. The things you may struggle with:
You just

arrived in the Netherlands and you want to resume your career here.
You are about to finish your studies

, and you want to

get ready to look for a job

.

You

just entered the job market

and want your presentation to be excellent.

You want to land

a job as soon as possible

 

You want to go job searching and want to know more about the cultural differences in applying.

You wonder: "What

does it take to land in a job

in the Netherlands?" 

You feel insecure because you don't know anything about the common practices in applying and want

to boost your confidence

.  

You decide

now is the time

to get ready to rumble. 
If these are the questions you struggle with, this is YOUR programme. This programme is a unique combination of group guidance and tailor-made individual support.
During my integration period in the Netherlands, I was lucky to meet Marielle. Her warm wisdom and profound experience helped me to find myself on the right career path. I thoroughly enjoyed our sessions which were the source of the most valuable and practical advice about the job searching process in the Netherlands. 
Marielle really cared and listened to me, bringing to the surface my talents and strengths of which I wasn't even aware of. Marielle is an expert of a highly professional level and she is exactly the career advisor you need!
Iryna (33), Job searching (and got hired).
Marielle's coaching is exactly what I needed. Someone very kind and approachable who listened to my story and struggles, but who also straight away gave me practical tools and confidence to take action in order to make a switch in my professional life. She is a caring listener, who often triggered me to think deeper about the path I would choose, as well as its different aspects. She boosted my confidence, and she showed me how to use my uniqueness as an advantage in the job market. Marielle was always available and present throughout my process, and I always got out of our meetings very motivated and full of practical ideas I could do to move forward. I'm very grateful for her coaching, her involvement, and the resulting new career in front of me. I'll be sure to seek her guidance again if I ever need help in my professional life!
Audrey (26), Career Changer
Marielle is not just a career coach, but one who looked further, and also "forced me" to look beyond the superficial. By using the "Business Model You"-method, she concentrated on my inner self. My motivations, my strengths, and weaknesses
Mirjam (35), Career Changer
"Before meeting Mariëlle, I didn't believe in the need for career coaching. But now, after our sessions, I can say that everyone should join her for a meeting and the sooner, the better!   Mariëlle was open to hearing my story and made me trust her from the first seconds. She is honest and supportive and asked the right questions which made me think deeper about what I want to achieve and where I see myself in the future (a previously scary thought). 
Mariëlle helped me build structure in my work and set realistic achievable goals. She gave me guidance on how to continue building my small business and expand my freelance career opportunities. I am grateful for her support and will be sure to reach out to her again!"
Nikol (26) - Project Coordinator
Sign up for the full plan today and GET hired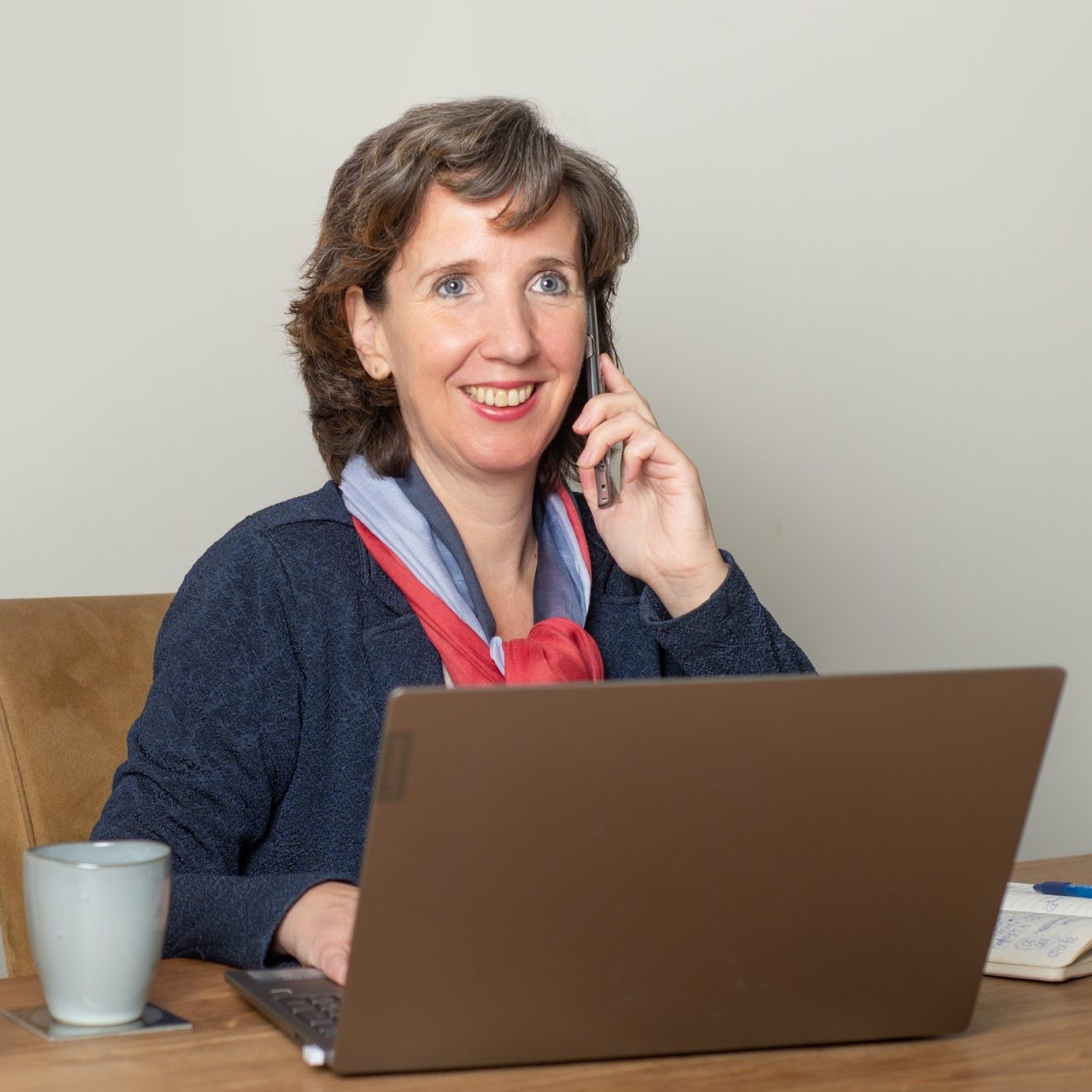 Hi, I am Marielle
Myself, I started my job search without any focus only to find out I was putting all my effort into a job search journey without any results and full of frustration. I was applying to all jobs in my area of expertise and more to receive rejection after rejection. I failed every interview I got because my frustration showed and had turned into a lack of self-confidence.
Even with my background in HR, I was making the most common mistakes job seekers make. Like spraying my resume around without putting any real effort in pro-active job searching and networking.
I knew I needed a different approach to turn my job search frustration into success. I decided it was time for a change. In fact, I knew exactly what kind of job I was after and started to practise what I was taught. I regained my focus and started creating a strong network that still benefits me today. And it worked out well! I was able to ace that one job I really wanted.
This is what I want for you as well.
Landing the job you desire is exactly
what I want to for you.
Let me help you to get hired
After you have completed this programme, you will:
Have clarity on how to reach your desired job and know what to proceed with

Have already made the first steps towards successfully landing a job in the Netherlands

Know how to convey your message to employers and recruiters. 

Feel confident to take the next steps

Be ready to rumble! 
Option 2:
Includes:
Option 1 +

4 hours of individual job search support by a professional career coach

Tailor-made to your needs and wishes. 
Apply for this programme by scheduling a free introductory call using the scheduler below.
Option 1:
Includes:
Continues support throughout your job search.

Access to the 5 steps online Get Hired course you can follow in your own time and pace 

Access to a variety of skeletons for resume and cover letter.

A full set of worksheets to keep progressing in your job search 

Continues access to the Career Connection Community

Monthly online and offline Masterclass on specific job search and career topics. 

Weekly Q & A 

 

 
Option 3:
Includes: 
Option 1 + 

4 hours of individual job search support by a professional career coach + 

A full check-up of your resume, LinkedIn profile and motivation letter 

Tailor-made to your needs and wishes
Apply for this programme by scheduling a free introductory call using the scheduler below.
Apply for the full programme by scheduling a call 
Money-back guarantee
I am convinced my product will enable you to make the next steps and love to work with motivated clients who are ready to rumble. If you come to the conclusion you are not satisfied within 14 days after starting this programme, you will get your money back. So no risk on your end!